Message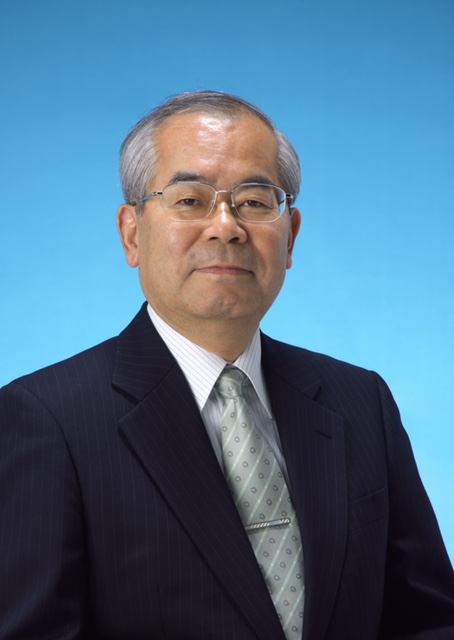 On this occasion, I have taken on the position of the president of this organization following in the footsteps of the former president, Dr. Fumimaro Takaku. It has been five years since this organization was established, which makes it still quite new, and this position for me is quite a responsibility. I appreciate all your guidance and support.
As I mentioned, this organization was newly established in December 2015 to assess medical education. This organization is essential as Japan actively participates in international medical education such as the Educational Commission for Foreign Medical Graduates (ECFMG). Though we had a little bit of a late start, the organization has gained international recognition in the last several years under the guidance of the former president Dr. Takaku. The achievements of the Japan Accreditation Council for Medical Education (JACME) in such a short period of time were only made possible by the unwavering and dedicated contribution of everyone involved, and I hope to see the same commitment in the future as well. When establishing this organization, the Association of Japan Medical Colleges (AJMC) examined various matters and made arrangements, recognizing the organization as extremely important for medical education in Japan. This includes all medical education facilities, whether national, public, or private medical universities. It made us keenly aware of the importance of the role of this organization.
International organizations on medical education include the World Federation for Medical Education (WFME). Our organization aims to obtain an official certification from the WFME, to which we are already admitted to participate, in order to secure international-level quality medical education in Japan. By securing such international quality of medical education in Japan, there will be an official venue for physicians and medical students to achieve international success, and furthermore, the foundation will be built for Japan to accept international medical education.
Since the Meiji era, Japan has sent many talented physicians, such as Shibasaburo Kitazato, into the world. However, general medicine in Japan was not quite at the global level. Following WWII, medicine in Japan has shifted to western medicine, based on the USA and the UK, and evolved to a standard level. Several Nobel Prize in Physiology and Medicine have been won by Japanese. Though many young physicians are achieving international success, excepting the current COVID-19 pandemic, globalization has not been the focus in the last few years. The Internet has made acquisition of international medical knowledge easier and normal medical case histories have become available on the Internet. These are major advances. However, in terms of medical education as a whole, it seems that English, the international language, is becoming less valued, partly due to the guidance of related ministries. In other words, there is a concern that Japanese medicine is retreating from globalization. I am not alone in believing that we need to resolve the discrepancy between the generalization of medicine at the national level and the globalization of medicine. Progress in this regard needs to be based on serious discussions between the field of medicine and related ministries. About 10 years ago, when I was a director of a university hospital, we were inspected by related ministries and were instructed to write all medical histories in Japanese. I still remember the sense of contradiction I felt at that time. This has led to my statement today. It is important that medical records are understandable for all health care providers and patients; however, in terms of globalization of medicine, Japan is the only country that takes such a stance. Under the present state, medical records are a mixture of Japanese and English, but its future needs to be seriously considered. Under such circumstances, and also for the globalization of Japanese medicine, I feel that this organization plays an important role, and this has motivated me to take on this position.
Needless to say, Japanese medial education faces many challenges. As the former President Dr. Takaku had pointed out, there are challenges associated with not only medical safety and end-of-life care, but also with the decreasing birthrate, acquisition of international medicine as seen most prominently in the COVID-19 pandemic, and lack of physicians in community medicine. Our organization is expected to tackle all of these issues. Of course, we will not be able to target every one of a massive number of challenges, but we do need to aim toward a medical education that takes such challenges into consideration.
As I follow the noble thinking of the former president Dr. Takaku while being surrounded by excellent staff who are passionate about medical education, I feel the weight of this responsibility. I apologize for such an abstract statement, but I am truly honored with this position. Thank you.
June 30, 2021
Japan Accreditation Council for Medical Education: JACME
President Akira Terano